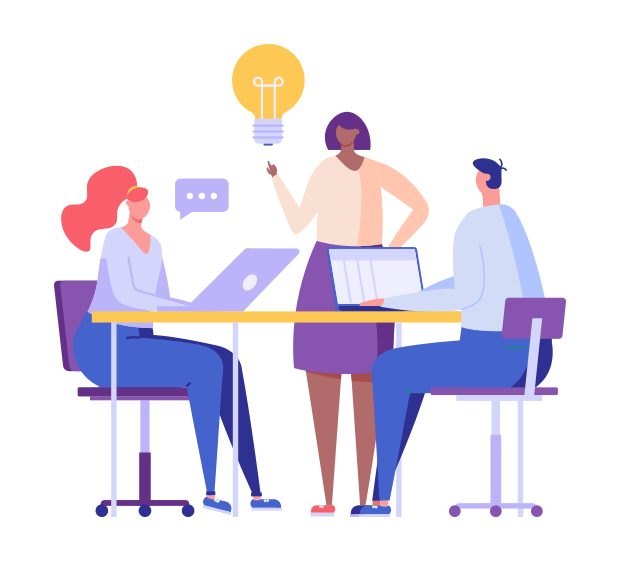 Become a Senior Leader at Harris
Lead the way where it really matters, and discover your next challenge.
We have proven success both in the classroom, and in developing exceptional leadership. Our school leadership teams continue to drive our ambition to transform education, and we enable them to focus on one thing and one thing only; the outstanding education of our students.
We need people like you who have extensive experience working in education and ready to put those skills to great use by leading one or more of our academies.
Through the hard work and success of our people, we have a track record of implementing rapid school improvement and have built an unrivalled reputation for running outstanding academies. We now have 54 primary and secondary academies educating over 40,000 young people, many from disadvantaged backgrounds and communities.
Our academies are widely recognised as a force for social mobility, and we are responsible for the education of 1 in 41 young people in London. Serving some of the most vulnerable children, we continue to provide real life chances to those that need it the most.
Working for the Harris Federation allows great collaboration with likeminded professionals. Together we really do achieve much more. I've always felt the Harris Federation cares about me as an individual and as such, I deeply care about the success the Federation continues to have.

Tom Street, Head of Academy - Harris Academy Falconwood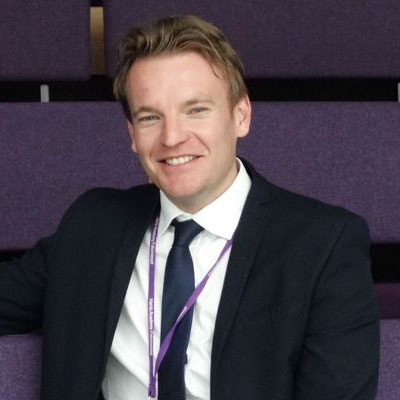 What's in it for you
You will be joining a network of likeminded leaders in education and have opportunities to learn from colleagues who are some of the best school leaders in the country. We highly value and encourage all our staff to develop and reach their full potential, and you will have endless opportunities to develop and progress your career with us.
Being a leader at Harris, you will be given the autonomy to evolve your academy's vision, values, performance, and culture, but you will never be alone, everything you do will be wrapped in support and encouragement from the wider Federation.
We recognise that our continued success is the direct result of the commitment from our talented staff, and in return for your hard work, we offer you access to a wide variety of benefits, support programmes and initiatives. Our rewards package includes a Harris allowance, our popular wellbeing cash plan, a performance and loyalty bonus, as well as opportunities to get discounts on a wide range of shops, restaurants, and lifestyle purchases, and a salary sacrifice electric car scheme.
Development and progression
Through the School-Led NPQ Network we offer a range of training programmes. These include:
NPQLT – Leading Teaching
NPQLTD – Leading Teacher Development
NPQLBC – Leading Behaviour and Culture
NPQLL – Leading Literacy
NPQEYL – Early Years Leadership
Support is a central component to our NPQ facilitator-led programmes, with 1-1 mentorship and coaching available on all courses.
The School-Led Network programmes build on what we know from practice works; enabling leaders to enhance their leadership and develop others. We're committed to sharing learning and building capability with other schools to enable these new programmes to achieve maximum impact by raising the bar to improve outcomes for young people.
We also offer a range of training programmes for those looking to grow into senior leadership roles. We provide supported leadership pathways to help staff progress their careers and take on extra responsibilities at a pace that suits them.
Potential NPQ programmes include:
NPQSL – Senior Leadership
NPQH – Headship
NPQEHCO – Early Headship Coaching Offer
NPQEL – Executive Leadership
If you're ready to take the next step in your career, have a passion for helping young people, and a leadership role at Harris sounds like a good fit, we look forward to meeting you.
I can say without any reservations that coming to work for Harris was the best decision I made in my professional life. I joined as Vice Principal; since then, I have been supported, coached, and nurtured to not only excel as a Vice Principal but also to prepare me for my current role - Head of Academy. The continued support and excellent CPD opportunities at every stage of your career is unmatched. I cannot imagine working for any other school or trust now, except Harris.

Zainab Ladak, Head of Academy - Harris Primary Academy Peckham Park