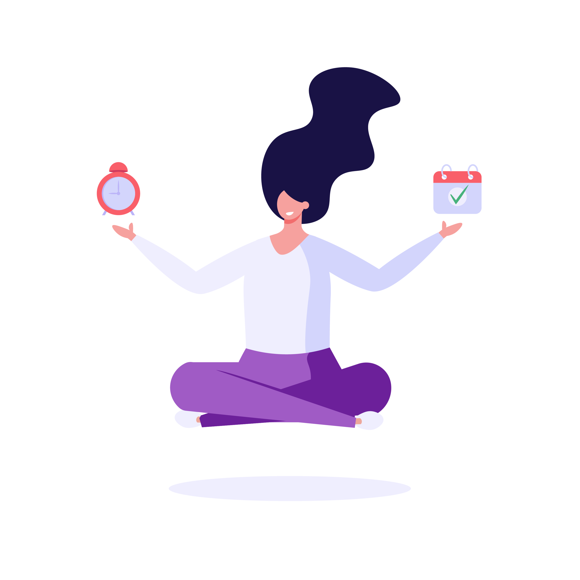 Our Benefits
The benefits we offer our staff at the Harris Federation are supportive, rewarding, flexible, and healthy
At the Harris Federation, we're on a mission to transform education across London. Our success is a direct result of the hard work and dedication of our team. Whether you're a teacher, aspiring teacher, senior leader or support professional, we want to hear from you. Join us on our mission and enjoy both the tangible and intangible benefits of working at Harris and help make a difference to the lives of young people across London.
Supportive

Professional Support Services

Every Harris academy is supported by our central team of highly experienced Directors, Executive Leadership teams and Consultants, as well as core services provided by specialist departments in the Federation central team. This leaves our teaching staff free to focus on what they do best... Teaching.

As well as a friendly and supportive environment to work in, we invest in our people with mentoring and training to support and develop them throughout their careers.

Training and Development

The Harris Leadership College is the professional development centre for the Harris Federation and provides high-quality training to schools and academies in and around London, including our own. Whatever your aspirations, our Leadership College offers a range of courses and qualifications. These courses include a suite of National Professional Qualifications (NPQLT, NPQLTD, NPQLBC, NPQSL, NPQH and NPQEL), Lead Practitioner (LP) and Specialist Leader in Education (SLE) programmes; and apprenticeship opportunities (in disciplines including IT, HR, Business Administration).
Explore training and development opportunities at Harris
Find out more
Rewarding

Harris Allowance for Teaching Staff

For teaching staff, we offer a Harris Allowance in addition to your salary, currently £2,000 for Inner London academies and £1,500 for Outer London academies.

Performance and Loyalty Bonus

Staff are rewarded in recognition of their hard work over the academic year with a bonus in their December salary. Eligible staff are entitled to the following:
£50 – 1 year of service
£100 – 2 years of service
£150 – 3 years of service
£200 – 4 years of service
£250 – 5+ years of service

Pension Schemes

Pension scheme (Local Government Pension Scheme for Support Staff and Teachers Pension Scheme for Teachers) - both schemes include 3 x salary life assurance cover whilst you remain in service. You don't pay tax or national insurance on your contributions and Harris Federation adds a generous employer contribution. All staff are entitled to opt-out of the pension scheme should they wish to do so.

Cycle Scheme

Save 25-39% on a new bike for work. You choose a bike, hire it for an agreed length of time with interest-free credit then purchase it for a fraction of its original value. The Cycle Scheme operates as a 'salary sacrifice' employee benefit. This means that you agree to give up part of your salary in exchange for a benefit – in this instance the benefit is a bike and/or accessory. The salary sacrifice is taken from your gross salary (before tax) which means that you will pay less Income Tax and National insurance.

Tapi Carpets Discount

All Harris Federation staff can purchase carpet and flooring merchandise with a generous 20% discount at Tapi stores nationwide (exclusive of fitting).
Flexible

Flexible and Hybrid Working Policy

Our aim is to attract and retain the highest quality workforce and offer flexible and family friendly working opportunities to include part-time, term-time working and job-sharing arrangements. Our leave policy aims to support you with dependents emergencies, for compassionate reasons and for occasions such as moving home or undertaking public duties.

For all our head office staff, we offer a Hybrid Working Policy, which offers the opportunity to work from home two days a week. In addition, we offer flexible start and finish times to allow our staff to work at a time and in a way that works for them.

ICT and Season Ticket Loans

The Harris Federation interest-free ICT loan is available for values up to £2,000 to purchase ICT equipment for your personal use. This benefit is available to all staff on a Harris contract who have passed their probation. Dependent on the value of the interest-free loan, you can make your repayments over 12 or 24 months. Paying for an Annual Season Ticket is an ideal way to save money on your commute to work. Harris Federation offers all staff employees who have passed their probation, an interest-free loan to cover the cost of their annual commute up to the value of £3,500. Repayments are then deducted over 12 months and you can re-apply each year potentially saving you money on your travel.
Discover more about what it's like to work at a Harris Academy
Find out more
Healthy

Harris Wellbeing Cash Plan

This is a taxable employee benefit; however, the cost is met by the Federation. Our Scheme provides cover for routine healthcare such as optician check-ups, dental treatment, physiotherapy, acupuncture and specialist consultations. This cover includes a range of benefits designed to help support your overall health and wellbeing such as specialist scans. The Harris Wellbeing Scheme gives access to a virtual GP service, called TrustDoc24 which is provided 24 /7, 365 days a year. In addition to tax-free cover for you, the Harris Wellbeing Scheme also covers your dependants up to the age of 18 years old. There is no extra cost to add child dependants. Our scheme also gives you the option of upgrading your level of cover or adding a partner at an additional cost.

Advice Services

Our Employee Assistance Programme offers free and confidential advice, which is available 24hrs, 7 days a week to you and your immediate family. You will also have access to structured counselling of up to six sessions available either face-to-face or over the phone. The service covers, but is not limited to, Family Issues, Financial Information, Legal Information, Stress & Anxiety and Bereavement.

Holiday entitlement

Our support staff on 52 weeks a year contracts benefit from a holiday allowance of 25 days. This entitlement is in addition to any Bank or Public holidays. Teaching staff and term time only support staff receive the standard school holiday allowance.