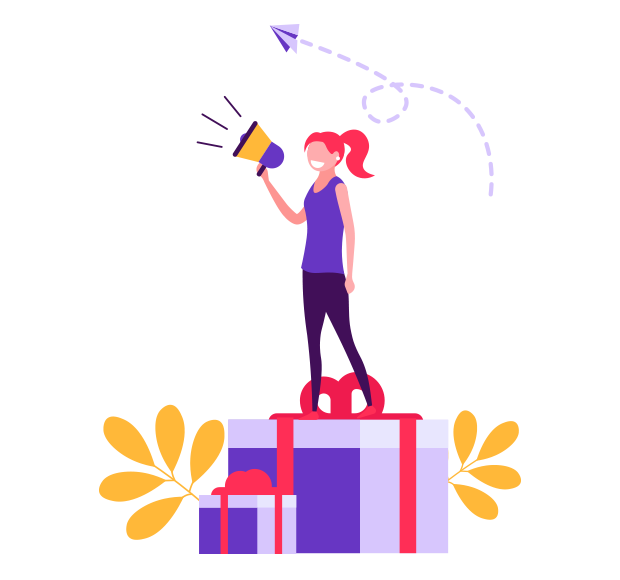 Our benefits
The benefits we offer our staff at the Harris Federation are supportive, rewarding, flexible, and healthy
We're on a mission to transform education across London. We know our success is a direct result of the hard work and dedication of our teams. No matter what your role, by joining the Harris Federation, you will be making a difference to young people across London and in recognition of this, you will be able to enjoy the tangible and intangible benefits of working at Harris.
Harris wellbeing cash plan
Our wellbeing scheme includes a range of benefits designed to support your overall health and wellbeing. The scheme provides cover for routine healthcare such as optician check-ups, dental treatment, physiotherapy, acupuncture, and specialist consultations. In addition, the scheme also covers any of your children up to the age of 18 years old. You can also upgrade your level of cover or add a partner at an additional cost.
Performance and loyalty bonus
You will be rewarded in recognition of your hard work over the last academic year with a bonus in your December salary:
£50 – 1 year of service
£100 – 2 years of service
£150 – 3 years of service
£200 – 4 years of service
£250 – 5+ years of service
Allowance for teaching staff
If you're a Teacher, we offer a Harris allowance in addition to your salary. Currently this is £2,000 for Inner London academies, and £1,500 for Outer London academies.
Learning and development
We offer a wide range of training and development opportunities including structured qualifications, and you will be able to access support, coaching and mentoring by senior members of staff from across the Federation. We give our staff everything they need to develop their careers in whichever direction they want and support their decisions every step of the way.
Pension scheme
Both our pension schemes (Local Government Pension Scheme for support staff and Teachers Pension Scheme for Teachers) include generous employer contributions and 3x life assurance cover whilst you remain working at Harris. You are entitled to opt-out of the scheme should you wish to do so.
Employee assistance programme
We have partnered with Health Assured to offer free and confidential to advice to our staff. This is available 24 hours, 7 days per week for you and your immediate family. Some of the services include support with family, financial information, legal advice, stress and anxiety, and bereavement. You will also have access to structured counselling sessions.
Annual leave
Our support staff on 52 weeks per year contracts benefit from an annual leave allowance of 25 days (rising to 26 days after 2 years' service). This is in addition to any Bank or Public Holidays, as well as Christmas Eve.
Flexible working
We offer lifestyle friendly working opportunities including part-time, term-time only, and job-sharing arrangements. If you're based at head office, you can also work from home two days per week, and we offer flexibility in start and finish times to allow you to work at a time and in a way that works for you.
Electric car scheme
When working at Harris, you'll be able to get a brand-new car, complete with insurance, road tax, replacement tyres, routine servicing and maintenance, as well as full breakdown cover, for a fixed monthly amount over a period of your choice (with no deposits or upfront payments). The amount is taken directly from your salary via a salary sacrifice arrangement.
Discounts on shopping, leisure, and travel
Through our Healix employee membership scheme, you will be able to access a wide-range of discounts on high street and supermarket shopping, leisure facilities such as cinema and gym, and travel options such as holidays and hotel stays.
Exclusive employee discount at Tapi Carpets
As an employee at Harris, you will also be entitled to an exclusive 20% discount on carpet and flooring mechandise (exclusive of fitting) at Tapi Carpets, courtesy of our Sponsor and Chairman, Lord Harris of Peckham.
School uniform discount
If you have a child at a Harris academy, we offer our staff exclusive discounts between 10-15% from the following school uniform suppliers; Wearabouts, Khalsa Schoolwear, Stevensons, School Uniform Direct, and Caseys Schoolwear.
ICT and season ticket loans
We have an interest-free ICT loan that is available for all staff to purchase ICT equipment for personal use up to the value of £2,000, with repayments flexible over 12 or 24 months. You will also be able to access an interest-free loan up to the value of £3,500 to cover a season ticket to support with annual commuting costs.