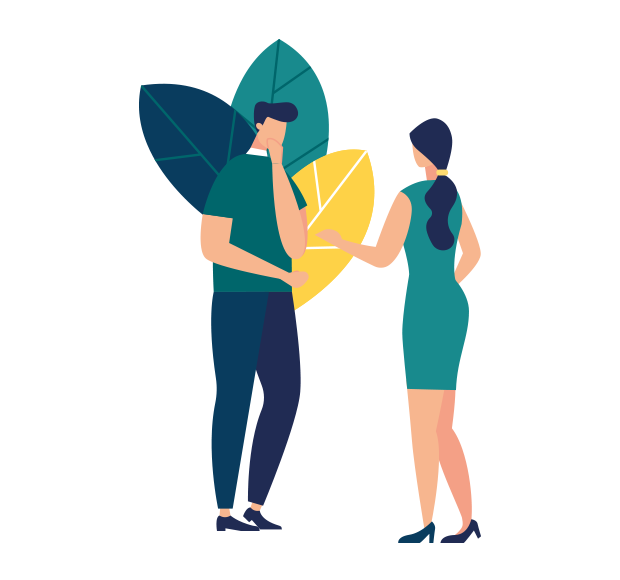 Working in an academy support role
Our academy support colleagues provide crucial services to ensure we continue to deliver the best outcomes for our students.
About our support roles
Our academies wouldn't be what they are without our fantastic support staff. They work tirelessly to ensure that students have access to a safe, clean, and positive learning environment; their dedication helps to foster a positive school culture that enables students to succeed academically and personally.
Some of our support teams in academies include: Student Welfare, Administration, Mental Health, Special Educational Needs (SEN), Learning Support, and Premises. Some of our larger academies also have dedicated HR and Finance specialists.
Apprenticeships
Wherever you are in your career, you can take it further with an apprenticeship!
Our apprenticeship programmes will help you to gain the skills and qualifications to progress your career. We support a wide range of programmes across career paths, including HR, IT, Administration, and Project Management.
These programmes are a great opportunity to receive high-quality training and personal development. On completion of some apprenticeships, you can also gain an industry qualification such as CIPD, AAT, and PMQ. You will be fully supported and mentored through your apprenticeship and be given protected time to complete your studies.
As a Federation, we want to invest in the career development of our staff; where a programme typically requires top-up fees as part of the apprenticeship completion such as the MBA, we will fully fund these in addition to accessing the levy funding to pay for the apprenticeship programme.
Joining as an apprentice
Whether you are just leaving education, changing careers or returning to work - if you're looking for a long and lasting career, this is your chance to receive excellent training and personal development. Our apprenticeship programmes will help you to gain technical and functional knowledge, whilst acquiring on the job practical experience.
You'll be involved in projects that make a real impact and, whatever your skills area, you'll be contributing towards our mission to transform education across London.
Growing your career with an apprenticeship
As well as being a fantastic introduction to a career, our apprenticeship programmes are also our most popular learning and development pathway for our academy support staff. We have made a commitment to support our staff to grow, develop, and reach their full potential by using our apprenticeship levy. Wherever you are on your career journey, there will be a programme that will help you to enhance your role or advance your career.
Learning about coaching is directly impacting me and complements going through the experience of being coached myself. This training is 100% aligned with my roles, responsibilities and the way in which I have always operated within and approached them. The Coaching Apprenticeship validates this and gives me a framework with which to grow, develop and hone any skills that I have gained intuitively and experientially. My coachees, and people around them, have reported noticing a positive impact resulting from the internal shifts that they have been making through 'doing the work'.

Leanne, Languages Consultant
Benefits of an apprenticeship
As well as the full package of benefits that you receive as a Harris employee, as an apprentice, you will also have access to apprenticeship-specific benefits.
NUS Apprentice discounts
For just £11 for 12 months, you can get an NUS Apprentice Extra card, for you to access a huge range of instore and online discounts on everything from fashion and grocery shopping, to leisure and fitness activities.
TfL discount
If you're in your first year of an apprenticeship, you can get discounted travel with an Apprentice Oyster photocard.