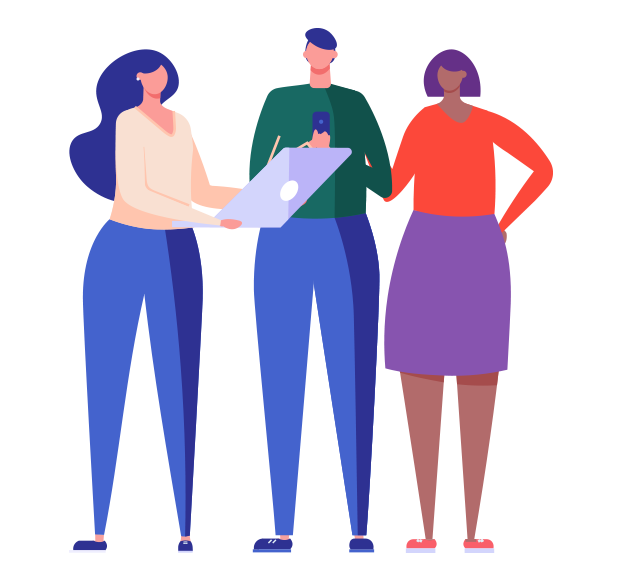 Diversity and Equality
We value the need for diversity and understand the importance of having staff that are representative of the children we teach
Staff at Harris come from all backgrounds and walks of life, coming together to inspire young minds. We promote an inclusive culture that embraces the valuable and enriching contribution that all our staff members make. It is imperative that we continue to be proactive in uplifting and supporting all voices at Harris.
Working towards building a Federation that reflects the world we live in
Established in 2016, Harris' Diverse Leaders Programme is a testament to our dedication to ensuring best practice in equality, diversity and inclusion across the Federation.

The programme aims to help BAME colleagues have the confidence to apply for leadership roles and headship positions. In running the Diverse Leaders Programme and others like it, we hope to continue an ever-changing discussion on the importance of recognising BAME school leadership.

"We've been running the Diverse Leaders Programme since 2016 to tackle this issue. It is open to teachers from around London and aims to equip BAME colleagues with the confidence to take their next steps in their careers – whether that's applying for senior leadership or headship positions." Natasha Evans, Head of Harris City Academy Crystal Palace Teaching School.
Diversity and Equality Notice for Applicants
The Harris Federation is committed to encouraging and sustaining a positive and supportive working environment for our staff, and an excellent teaching and learning experience for our students.

As a provider of employment and education, we value the diversity of our staff and students, and all our staff are equally valued and respected. We are committed to providing a fair, equitable and mutually supportive learning and working environment for our students and staff.

The aim is for our workforce to be truly representative of all sections of society and this includes promoting equality and diversity for all irrespective of:
age
disability
ethnicity (including race, colour and nationality)
gender
gender reassignment
religion or belief
sexual orientation
marriage and civil partnership
pregnancy and maternity
refugees and asylum seekers
people with diverse communication needs
ex-offenders