Midweek Spotlight: Chobham Academy is awarded with Best School Wellbeing Title!
This week's midweek spotlight goes to Chobham Academy. As recent winner of the School Wellbeing Award, Chobham Academy has maintained an unrivalled reputation for supporting its students and staff.
Chobham Academy opened in 2013 as part of the highly successful Harris group of Academies. Our 3-18 'all-through' Academy is a world class educational legacy of the 2012 Olympic and Paralympic Games. Situated within the East Village complex in Stratford, Chobham serves a new community of 3000 homes along with established communities in Newham. In July 2015, Chobham was graded as Outstanding in every category by Ofsted.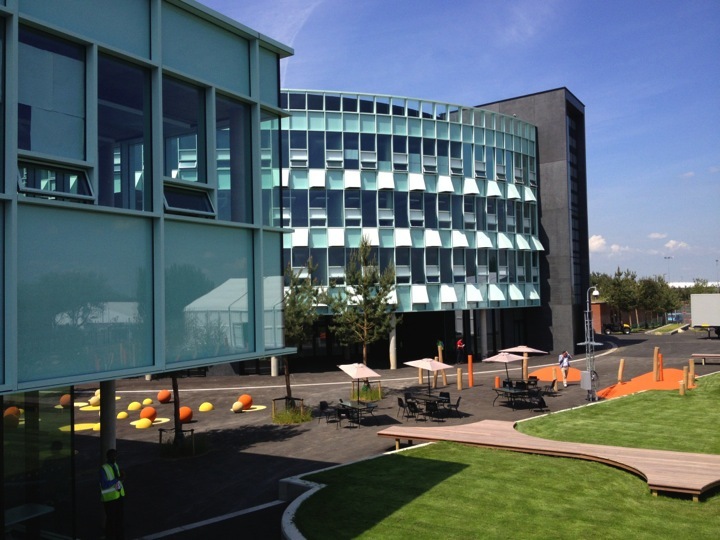 Committed to making a difference for our team
At Chobham Academy, we are proud to put staff welfare and wellbeing at the centre of our ethos, values and approach to education. The Staff Charter outlines our commitment to ensuring that we maintain this philosophy, whilst building resilience in our community and enabling our staff and students to thrive. Some of the ways we do this can be seen below, to read the full staff charter document, click here.
Physical and Mental Wellbeing
We provide summer term training opportunities to develop the ethos of mindfulness as a means of combatting stress and bringing awareness to our experiences.
We have also provided staff with access to the Calm App to enable them to further develop their personal mindfulness practice. There are also a multitude of physical sporting opportunities throughout the week for staff to take part in:
Discounted membership for F45 and Anytime Fitness
Group F45
Badminton
Table Tennis
Yoga
3 peaks challenge
Book club
Termly Staff book club for colleagues to enable them to socialise over a common love and desire to read, a commitment to exploring important life questions and a want to achieve their reading goals by working together.
99% day
Those who have a near perfect attendance and punctuality record are given a day off in the Summer 2 term.
Behaviour
We have the highest expectations of student behaviour and conduct. Our proactive approach allows staff to feel supported. This is supported by robust systems, restorative justice and an emphasis on positive contribution to Academy life.
Learning Walk Cycle & Open Door Policy
Learning Walks take place in an announced two-week cycle at 5 points in the year. The lessons are not graded and there is no requirement for lesson plans to be submitted. We also operate an open-door policy in all areas of the Academy, which allows a collaborative approach to supporting BfL.
Aim high!
At Chobham, we regard training new teachers as central to our purpose as a school. Many of our current teachers trained here at Chobham. Other colleagues have trained as teachers here and then moved on in due course to other schools.
We train new teachers via the School Direct programme, run in partnership with the Harris Federation.
If you are a graduate who is interested in training to be a teacher then you may be eligible for a place on School Direct. It does not matter whether you have just graduated or whether you have been working in another career for a period. All expressions of interest are welcomed. School Direct is an excellent school based training programme which gives participants experience of being in the classroom whilst they train, together with regular days out of school to look in depth at the theories underpinning successful classroom practice. The out of school element of the programme is administered by the Harris Federation which has an outstanding reputation for initial teacher training.
If you would like to find out more about School Direct, click here.
Connect with us…
and stay up to date with all things Harris Careers!