Four HBAED Teachers Nominated for Pearson Teaching Awards
We are very proud to this year have four teachers from Harris Boys Academy East Dulwich recognised in thePearson National Teaching Awards, which tie in with National Thank a Teacher Day.
Carla Price was nominated for Lockdown Hero Award for Learner and Community Support
David Hutton was nominated for The 2021 Award for Digital Innovator
Katherine Price was given a Certificate of Excellence for her work in Special Needs Education
and Robin Sedgwick (pictured) was given a Certificate of Excellence in the Outstanding New Teacher Award
We are very proud of all our staff and are delighted when their efforts are recognised.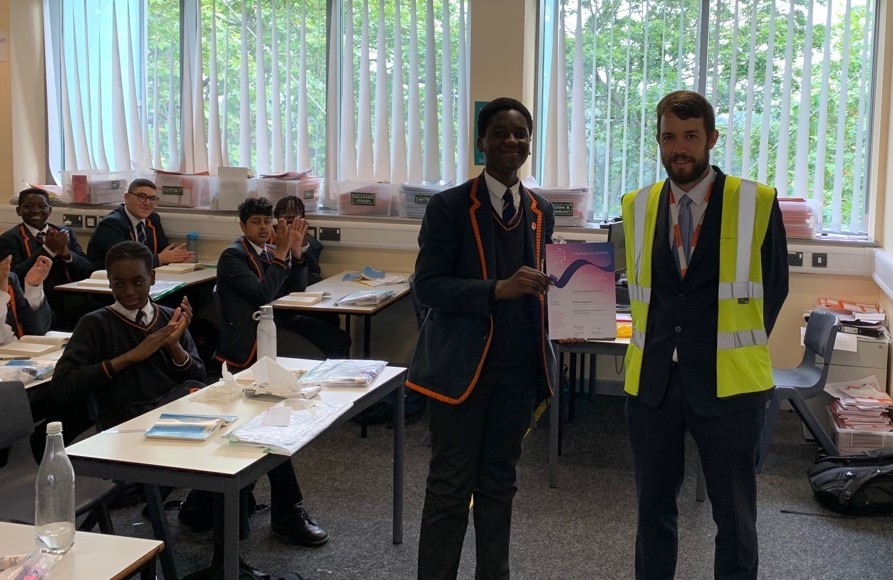 Picture (above): Robin Sedgwick is presented with his Certificate of Excellence Award by some of his students.
Connect with us…
and stay up to date with all things Harris Careers!