Transform learning at Harris Academy Wimbledon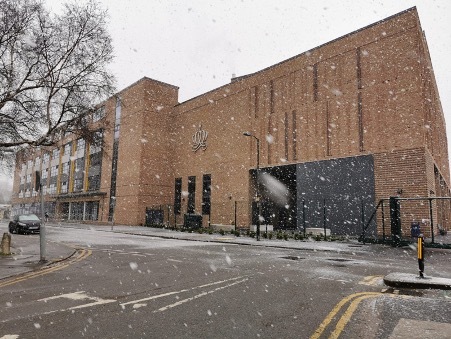 Looking to inspire and transform learning at an academy near you? Harris Wimbledon is a co-educational secondary providing an excellent, well-rounded education for local children in Wimbledon. Having had their first Year 7 students in 2018, they have grown year on year, serving children ages 11-18. In September 2020, they opened their brand-new building in High Path, which is being purpose built for our students. Since settling in, the academy has seen through an exceptional time with a focus on maintaining a healthy, safe and supportive online and in-school experiences.
From the Principal, Ms Joanne Larizadeh
Make a difference
At Wimbledon, we believe in making the biggest difference to yourself and encourage our staff in their career progression making sure they feel supported and confident in their ability to grow with us. Our staff are exemplary to our motto, not only making a difference to the students' experiences but also to themselves.
Professional learning is at the heart of the academy, supporting all staff in their development. The academy has a growth mindset approach where industry and commitment are seen as cultural virtues. Development of resilience, self-esteem, managing risks/consequences and the ability to work effectively together all form a key part of the pastoral provision.
Our academy is an outstanding place to learn and work, providing an innovative, inclusive and happy environment for our young people. As part of the Harris Federation, a family of academies across London, our students also benefit from wider opportunities and resources. If this sounds like a place you'd like to join, click the link below to find out more about the opportunities available.
Connect with us…
and stay up to date with all things Harris Careers!