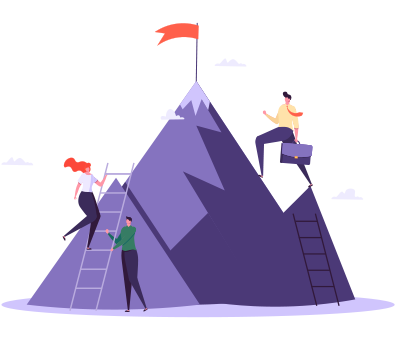 Discover More
Explore the possibilities Harris can offer you.
Our people are at the heart of our success
With over 4,500 staff, we have developed a strong culture of professional development and career progression is at its centre.
We invest in our staff with support, coaching, mentoring, and a wide range of top-quality training programmes available at every stage of your career. We believe we are at the forefront of training and nurturing exceptional practitioners and preparing the next generation of school leaders.
At Harris, we can give you access to the people and tools that will help develop your career. We look for talented individuals who share our vision and values, and want to help create exceptional places of learning. No matter what stage you're at in your career, find your next challenge with Harris.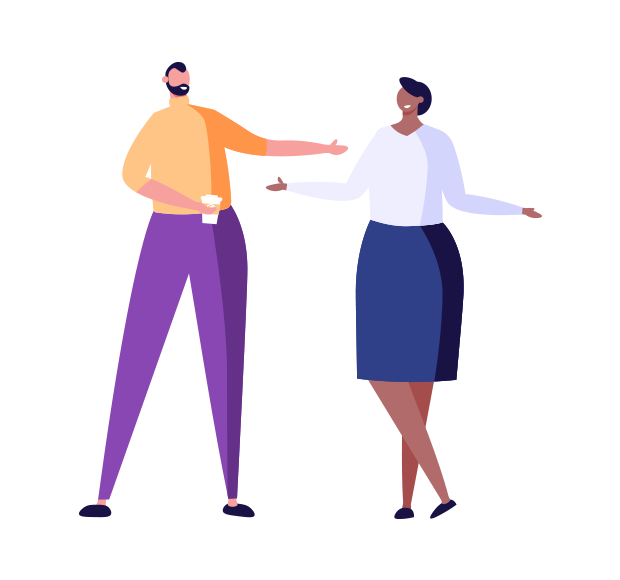 Kick start your career with Harris
If you're passionate about helping children achieve their potential, start your journey with Harris.
Whether you're a university leaver exploring a career in teaching, seeking your first post as a Newly Qualified Teacher, or considering apprenticeship training opportunities. The Harris Federation offers a range entry-level career paths for those who are looking to make a difference in education.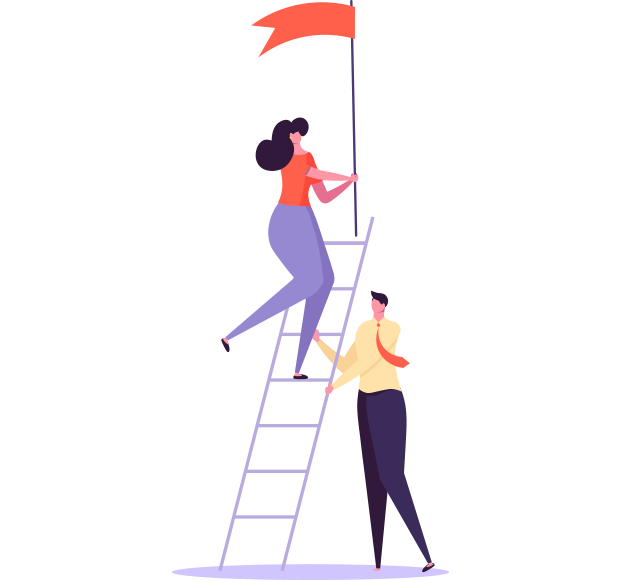 Considering a career in teaching?
Unleash your potential as a Teaching Assistant.
If you're a recent graduate considering a career in teaching, we believe the most effective way to experience all aspects of school life is to be based in an academy environment, learning from our expert classroom practitioners.
As a Graduate Teaching Assistant at Harris, you will gain invaluable classroom experience to help develop your knowledge and skills ahead of teacher training. Many of our teaching assistants go on to complete their teacher training through our School Direct programme with Harris Initial Teacher Education (ITE).
What qualifications do I need?
You will need to have recently achieved or be studying towards an undergraduate degree, ideally with a grade or predicted grade of 2:1 or higher. For secondary education TA roles, we are particularly interested in hearing from you if you have a degree in Maths, Science, English, History, Geography or Languages.
What can I expect as a Teaching Assistant?
Our Graduate and Apprenticeship Teaching Assistants are Term Time Only and typically full-time (Monday to Friday, school hours), although part-time opportunities may be available depending on requirements and capacity at the individual academy.
Your role will be to provide either as 1:1 tuition, or support to small groups of students with varying abilities in a subject (secondary) or year group/key stage (primary). You will be encouraging pupils to reach their full potential, supporting the students with their learning, as well as helping to organise the teaching and learning resources available to students and staff.
We regularly recruit Teaching Assistant for both primary and secondary Harris academies (Early Years to Key Stage 5), and can be a great first step towards teacher training.
Ready?
Build a career you can be proud of
We offer an outstanding School Direct teacher training programme to nearly 200 graduates and career changers every year. Some 500 teachers have now trained and graduated with Harris, many of whom are still with our academies and developing as practitioners.
The Harris Initial Teacher Education programme combines the best elements from a range of training routes. As a Newly Qualified Teacher at Harris, you will feel supported, confident and well-prepared for teaching. As well as fantastic support throughout your NQT year, there will be extensive opportunities for developing your career in education.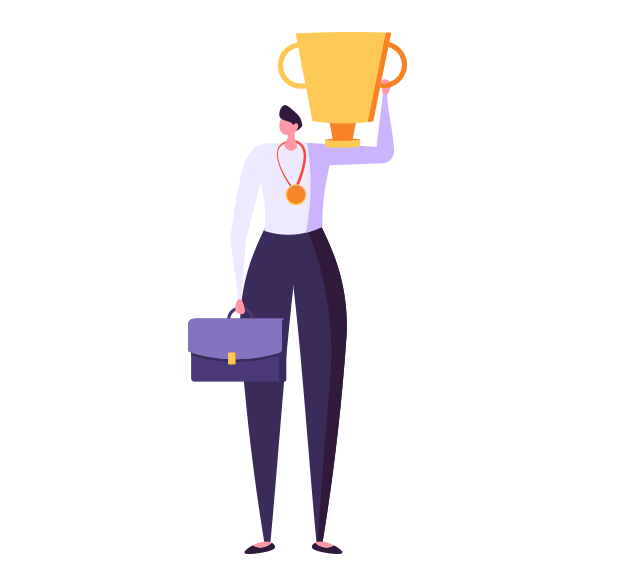 Routes into teaching with Harris
Are you a successful graduate, either straight from university or a career changer who can bring industry and subject expertise into the classroom?
We offer year-long primary and secondary teacher training programmes to graduates and career changers joining the teaching profession through our Harris School Direct programme, offering a strong support network and exciting environment in which to train. We have combined the best elements from a range of training routes to ensure that our beginner teachers leave the course feeling supported, confident and well-prepared.
Our School Direct programme has both Salaried and the Tuition-Fee routes available, and for experienced teachers who meet the requirements, you can achieve QTS through our Assessment Only route.
Alongside these options, we offer the Scholars Programme, designed for outstanding sixth form students who plan to study a Maths or Physics-related degree at university, as well as Researchers in Schools (RIS) which is a bespoke route into teaching exclusively for PhD graduates.
Looking to learn on the job as an apprentice?
Our apprenticeships offer school based training and development to help you gain technical and functional knowledge, whilst acquiring on the job practical experience.
We offer a structured programme of learning that includes on the job practical training. As an apprentice you will earn a competitive salary as part of your professional training, which once completed, you will gain a nationally recognised qualification. As you earn while you learn, you will develop a range of new skills with a mentor assigned to support you throughout your training. As an apprentice, you will work as a full-time employee onsite at one of our academies, receiving fully funded apprenticeship training and the support.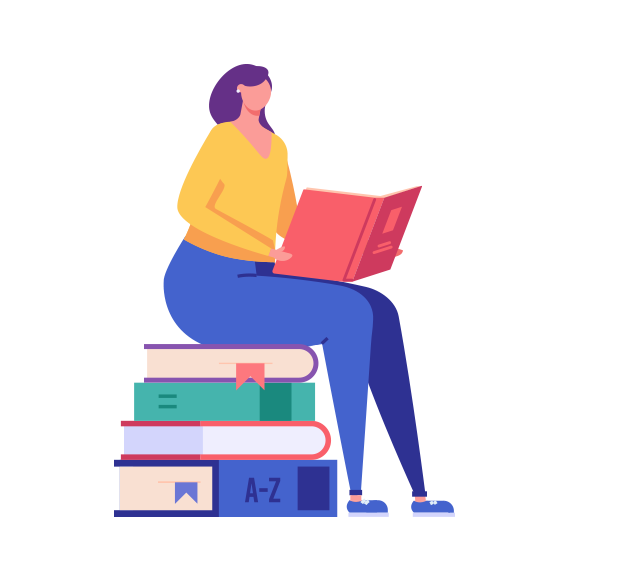 Apply for an apprenticeship with Harris
Qualifications range between 1-5 years to complete depending on the level: Intermediate, Advanced, Higher or Degree.To be eligible for an apprenticeship training programme, you must:
be aged over 16 at the start of the programme;
have been living in the UK/EU for three years before starting your apprenticeship;
not currently be in education;
be able to complete a minimum of 30 hours of work each week.
The Harris Federation partners with selected training providers who delivery our apprenticeship programmes. Applicants will need to attend a pre-interview assessment centre prior to being considered for an apprenticeship.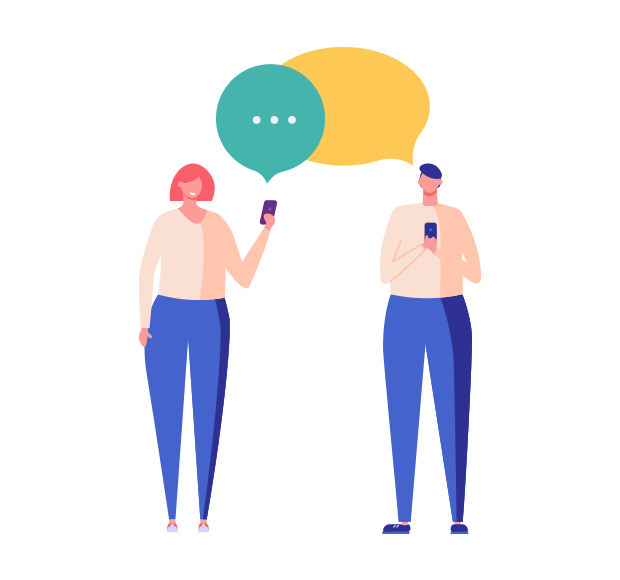 Ready to take your next step?
At Harris, we are committed to nurturing practitioners and developing middle leaders with a range of diverse opportunities to support and facilitate development unique to you.
Our Teaching School provides the national qualification to upskill you into leadership. Led by exceptional school leaders and expert facilitators within the Federation, our NPQML and NPQSL programmes provide a tried and tested approach to teaching and leadership development. Support is a central component to our NPQ facilitator-led programmes, with 1-1 mentorship and coaching available on all courses.
Ready to return to teaching? We provide a supported, flexible approach catering to individuals looking to get back into the classroom.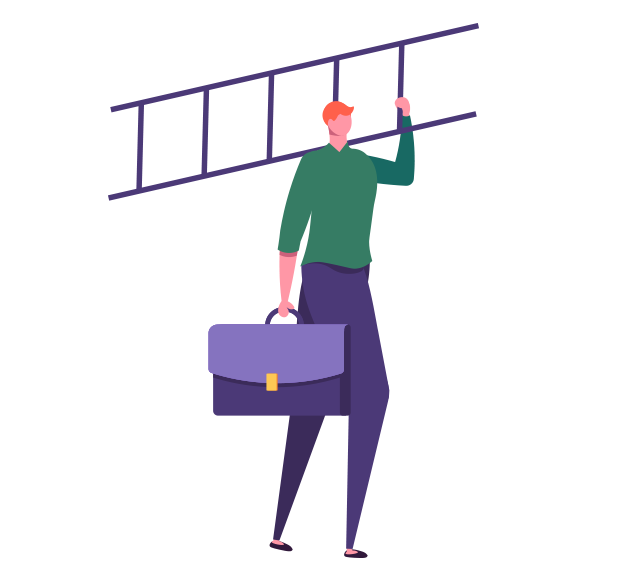 Newly Qualified Teachers
We are very proud of the Harris NQT Induction programme. Our programme ensures that your future career and professional development builds on the individual ethos and vision of the academy in which you work, yet recognises where collaboration and best practice can be shared across the Harris Federation.
We will nurture your professional skills by providing a supportive yet challenging structure where you can flourish and capitalise on the highest standards of learning and teaching.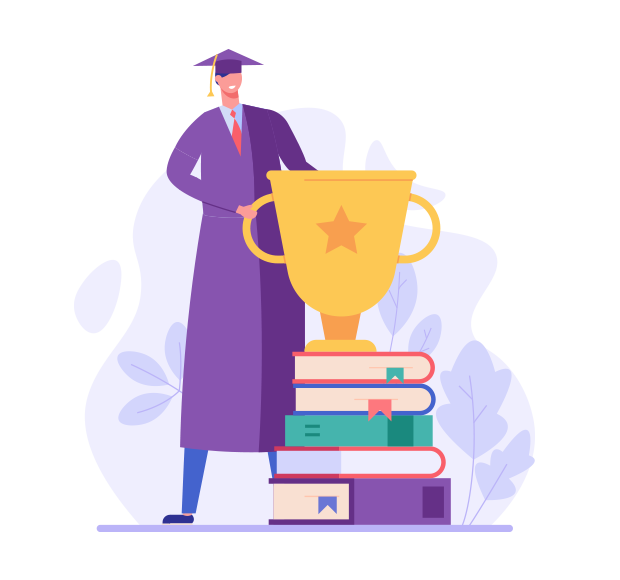 Starting your career at Harris as a Newly Qualified Teacher
Our NQT programme is designed to build on your training year, to further develop your classroom practice, self-evaluation, professional, and subject and curricula knowledge and also to provide a supportive network of colleagues with whom to share ideas, experiences and best practice.
What happens in an NQT induction year at Harris?
As a Harris NQT, you will have a mentor to guide you through your first year as a qualified teacher. Your mentor will meet with you each week and provide regular support so that you continue to develop excellent classroom practice. Mentors themselves are supported and trained in order to guide you towards a successful completion of your NQT year.
Our NQTs receive subject and age phase specialist training from our central team of consultants and outstanding practitioners throughout the NQT year. These bespoke sessions are an opportunity to develop specific skills and to develop networks with colleagues across the Federation.
All of our NQTs attend a dedicated welcome NQT Conference early in the autumn term to introduce the Induction Programme and to meet key staff. In addition to high profile keynote speakers, there are a range of high quality workshops to create a bespoke training experience for each NQT.
What are the opportunities for progression?
At Harris, you will have the opportunity to access a wide range of routes to develop your career in a way most suited to your interests. We are very proud of our School Direct and NQT alumni, many of whom have gone on to promotions as middle and senior leaders in education in Harris and beyond. We see networking as a key part of developing careers and offer opportunities to learn about the different career paths on offer.
I didn't complete my teacher training with Harris. Can I still apply for an NQT role?
Yes. You do not need to have followed our own School Direct route to be considered for an NQT role at Harris. We accept applications from NQTs who have followed any route into teaching, including PGCE, BEd, Assessment Only and Teach First.
We advise teachers to complete their induction year as soon as possible after completing their training. However, we may also consider your application if you have gained QTS but have chosen to undertake short-term supply work.
For individual roles, we will also consider applications from NQTs who wish to join the induction programme midway through the school year.
How can I apply for an NQT role?
Individual academies are responsible for advertising their own vacancies which might be suitable for NQTs. Academies typically start advertising opportunities open for NQTs around January time.
Each year between October and March, representatives from the Harris Federation central team and academies attended a number of university PGCE recruitment fairs across London. These events can be a great starting point for exploring your first role as a newly qualified teachers.
Do you miss making a difference? Return to teaching
We provide a supportive, flexible approach for individuals looking to get back into the classroom. No matter what stage you left off at in your teaching career, we have a diverse range of supported routes back into teaching. We want to ensure you can make your first step back to teaching, a confident one.
You will benefit from a phased approach to help you regain your confidence under the guidance and supervision of outstanding experienced teachers – while our students will benefit from your new-found, real-world experience gained outside the profession.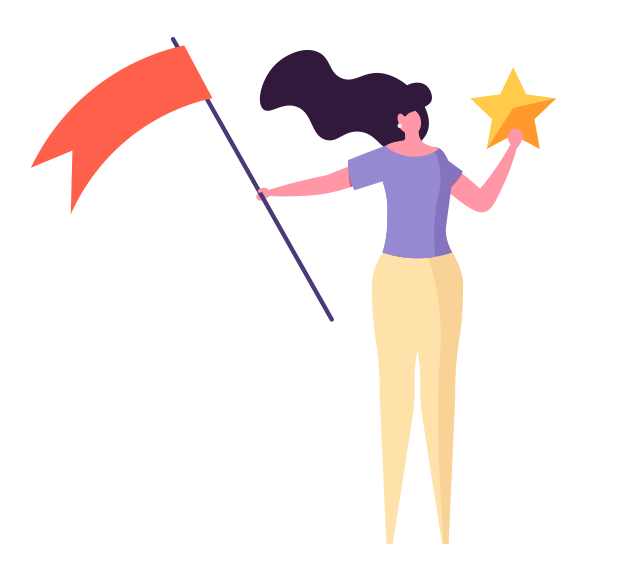 Are you looking for a return to teaching?
We want to help you return to your first passion. Our formal training and mentoring programme can be a flexible way to rediscover your subject or specialism, and develop over time into a full or part-time teaching role. We have many different approaches to support your return to teaching, all based on your individual skills, knowledge and experience.
If you previously qualified as a teacher in the UK but took time out from the profession, or if you qualified to teach but never taught in a school, then our Return to Teaching programme could be the ideal way to transition back into the classroom.
Looking to take your first steps into leadership?
Our Teaching School provides the National Qualification in Middle Leadership. This programme is for teachers aspiring to take up middle leadership positions and newly appointed middle leaders. At middle leader level, it is expected that participants will have responsibility for leading a team, key stage/subject. This is suitable for curriculum leaders, heads of department, and pastoral leaders.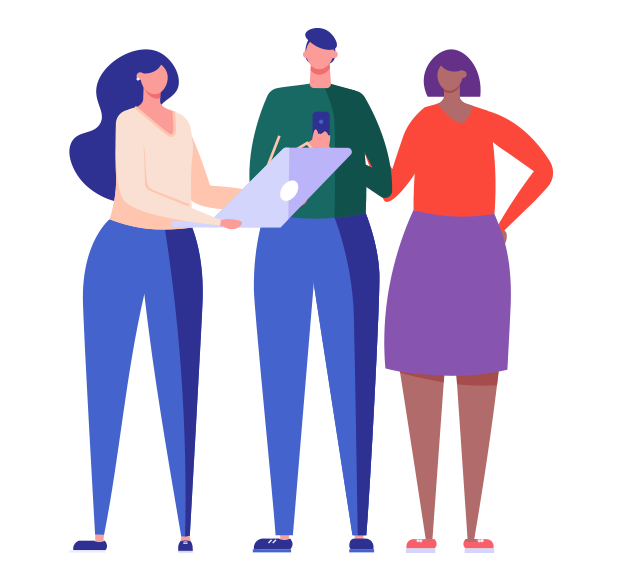 Are you looking to grow as a leader?
If you are an accomplished middle leader looking to grow into a senior leadership role, we can provide you with a supported leadership pathway and our National Professional Qualification for Senior Leadership. The NPQSL is a dynamic development programme for experienced middle leaders potentially one year away from senior leadership, and newly appointed senior leaders with whole school responsibilities.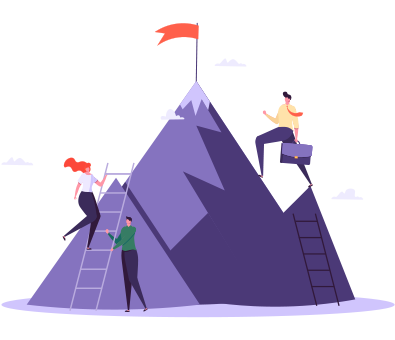 How we invest in you as a Leader
With the support and mentoring we invest in our leaders, we believe we are at the forefront of nurturing and developing some of the best academy leaders. For experienced senior leaders, joining the Federation offers a supportive and rewarding environment to hone your skills and experience.
As part of Harris, you will have the opportunity to join a highly collaborative network of academies, working alongside fellow Executives and Academy Principals from across the wider Federation. Every Harris academy and their SLT is supported by our central team of highly experienced Assistant Directors, Executive Principals and Consultants, as well as core services provided by specialist departments in the broader Federation central team.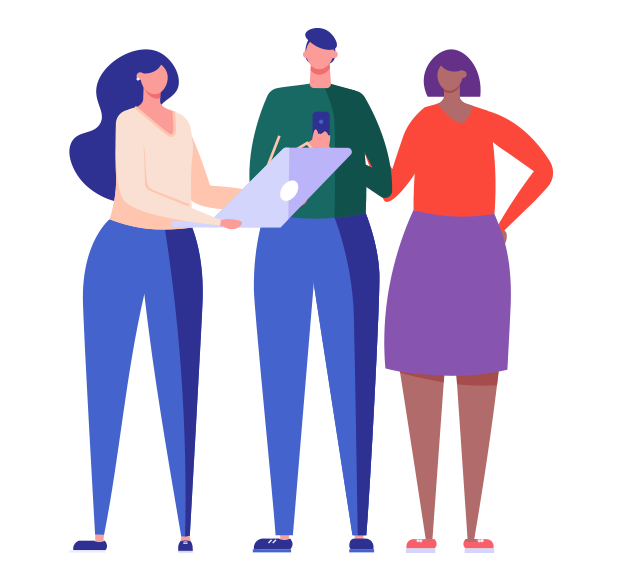 Do you aspire to lead an Academy?
We look for talented individuals with drive, ambition and potential. We help nurture leaders who can impact and drive success within an academy and who share in our commitment to achieving great outcomes for the children we serve.
If you are an experienced member of a school senior leadership team with aspirations to become a Principal, we can help you on our journey towards a Principalship and equip you with the experience, knowledge and training to achieve your next career goal.
If you are an aspiring senior leader looking to explore opportunities as a Vice Principal or Assistant Principal, we want to hear from you.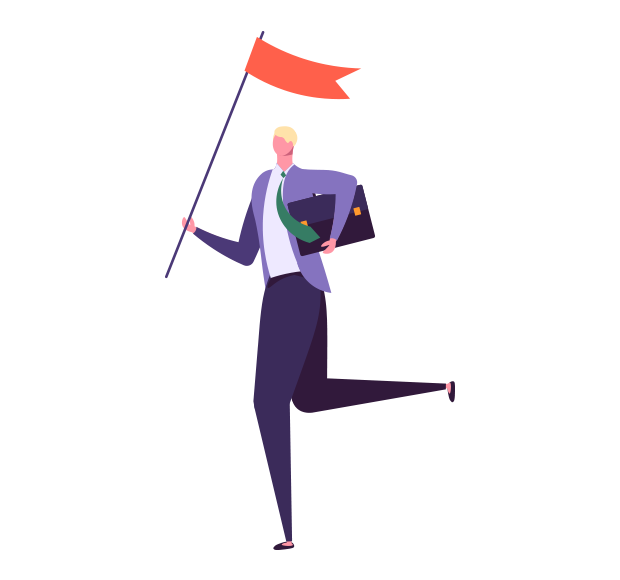 Ready to start your NPQH?
Our NPQH programme is the first choice qualification for anyone aspiring to become a Headteacher or Principal.
The Aspiring Leaders approach prepares you to lead a school confidently and effectively, whilst offering a unique opportunity to learn from some of the best school leaders. You will learn from evidence-based practices used in other schools to achieve rapid transformation.
Our leaders have a wealth of knowledge and are highly experienced in improving outcomes for pupils and students. Coaching and mentoring opportunities are a key feature of all National Professional Qualification for Headship (NPQH).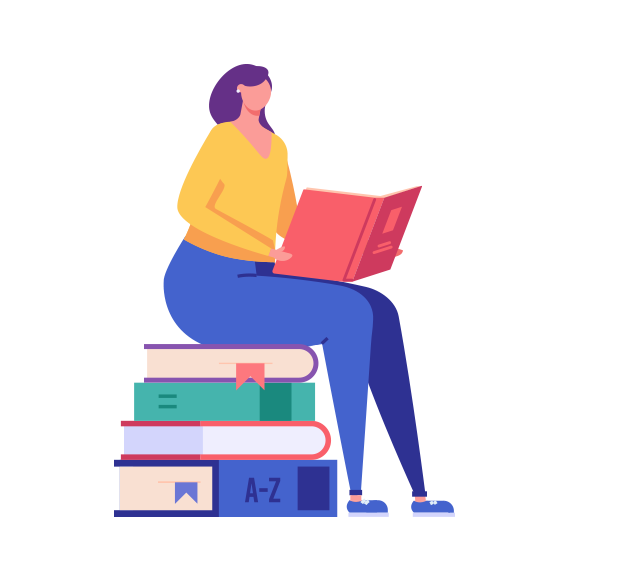 Ready to shape the future of an Academy?
As a Principal with Harris, you will join a network of highly experienced leaders, many of whom have created outstanding places of learning. At Harris, you'll have the support from an experienced Executive Principal, dedicated SLT team and a highly visible network to build with.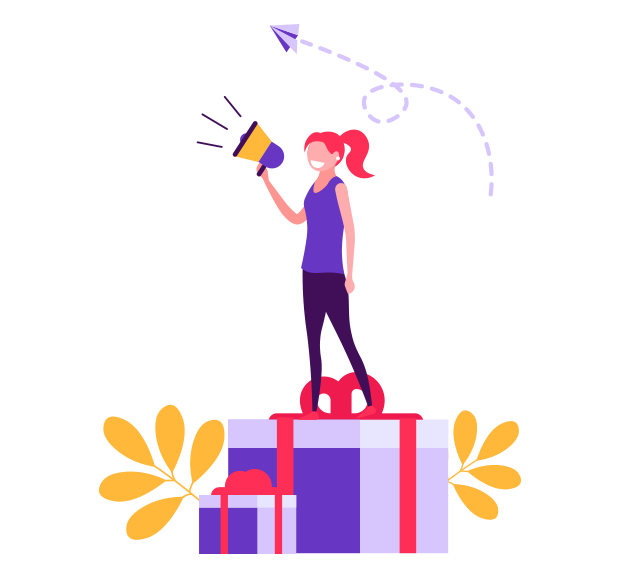 Do you have the leadership skills to run a group of academies?
Harris has a reputation for investing in and developing successful senior leaders, and our track record of performance demonstrates the impact our academy leaders have on delivering transformative change.
Whether you're an experienced School Leader, or new to principalship, we can equip you with the experience, knowledge and training to achieve your next goal in Executive Leadership. As part of Harris, you will have the opportunity to work within a close network of academies, and with Principals from across the wider Federation. We offer a robust structure of support within which to flourish, with proven processes and a commitment to providing support while you extend your skills as an executive leader.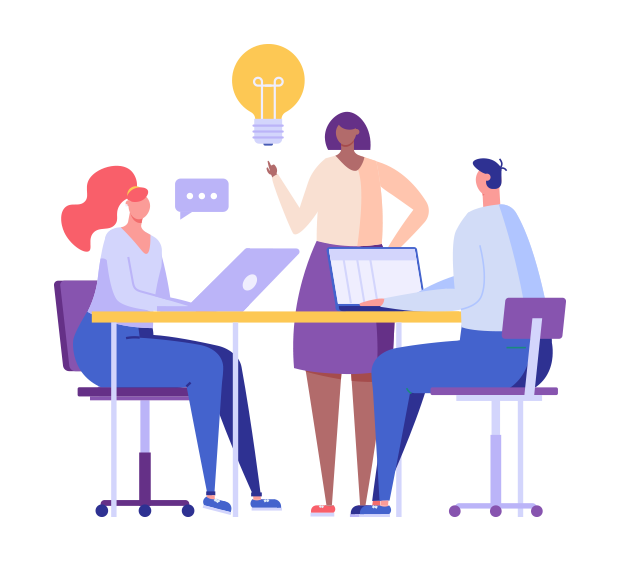 Looking to develop as an executive leader?
The National Professional Qualification for Executive Leadership (NPQEL) is a new national qualification for anyone aspiring lead more than one school.
The Aspiring Leaders approach uses the Harris Federation Multi Academy Trust (MAT) as a case study for successful leadership across a group of schools. The programme draws on the leadership expertise of Harris executive leaders and directors from other successful MATs from across the country, providing an exciting opportunity to learn from some of the most experienced and successful MAT leaders in the UK.
This is a practical, hands-on programme that is led by the Harris Federation CEO, Sir Daniel Moynihan and Executive Principals, each with outstanding track-records of leading multiple schools successfully. Leaders will share their experiences of executive leadership explaining the key challenges involved in leading multiple schools.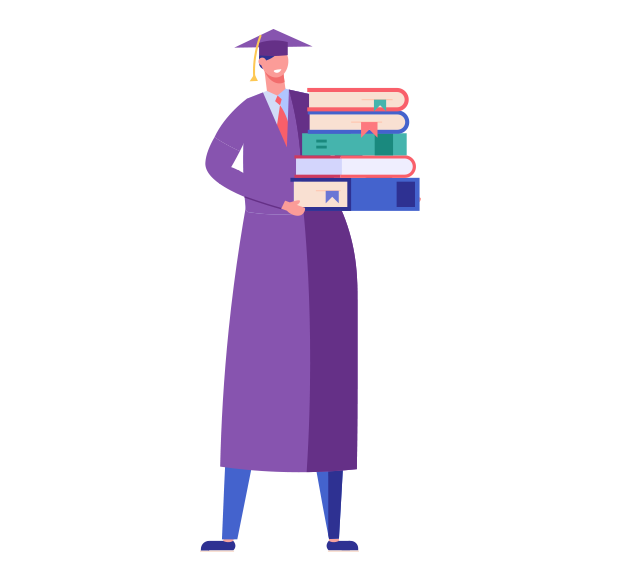 Interested to work with us?
As a highly progressive, successful and growing multi academy trust, we offer the opportunity to work alongside some of the country's most experienced, knowledgeable and committed education practitioners.
We are always interested to hear from experienced school leaders, and executive school leaders, looking to extend their experience in running a number of schools.
If you are interested to explore leadership opportunities with Harris, we welcome informal conversations.
Join our Talent Pool
We're revolutionising the way our academies engage with talented individuals looking for temporary work.
We've created a central talent pool for experienced teachers and support staff to join, with the aim of providing a more flexible, fairer, and better-paid approach to securing temporary, casual, or fixed-term contract assignments with our academies.
Once registered and fully vetted, you'll be connected directly with almost 50 primary and secondary Harris academies in London. You'll receive exclusive and personalised job alerts about opportunities that match your skills, experience and preferences. Our unique talent pool connects you directly with our academies without the need of a third party agency, and makes securing work easy, fair and flexible.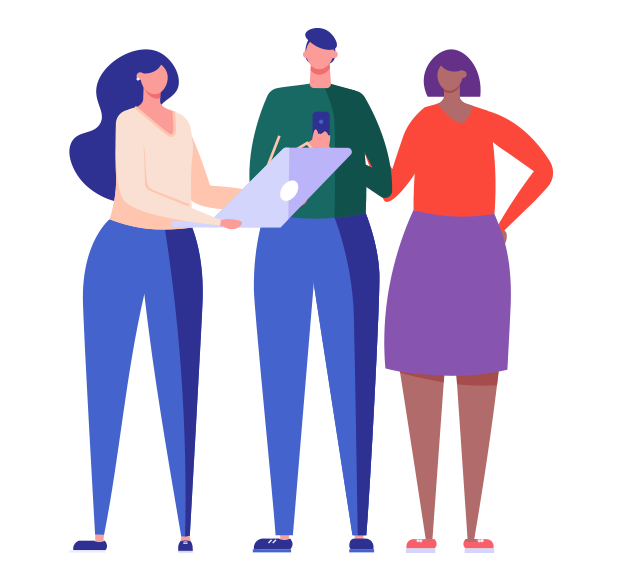 Transparency
As part of our talent pool you'll deal directly with our academies for great transparency on rates and future prospects.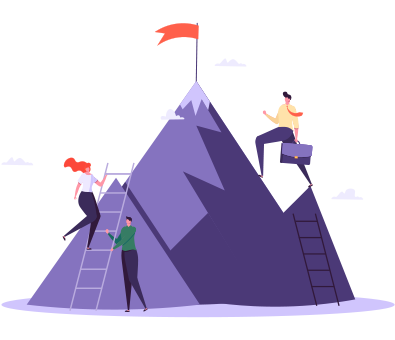 Communication
You'll receive notifications about the jobs you're interested in.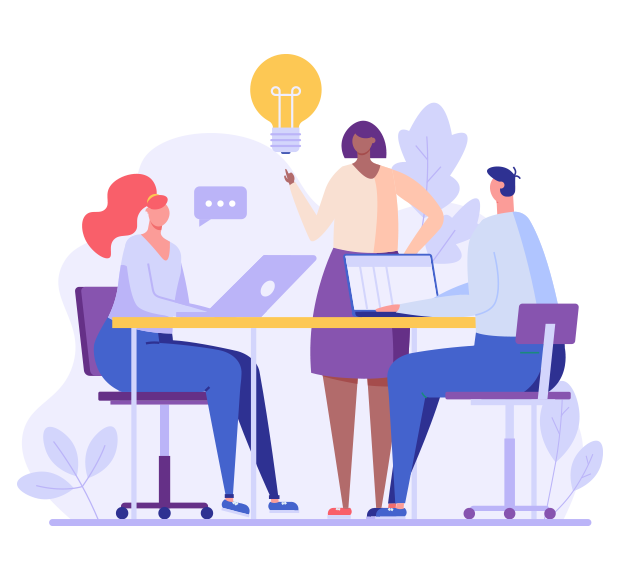 Flexibility
Decide which jobs you're interested in and accept the work as and when you're available.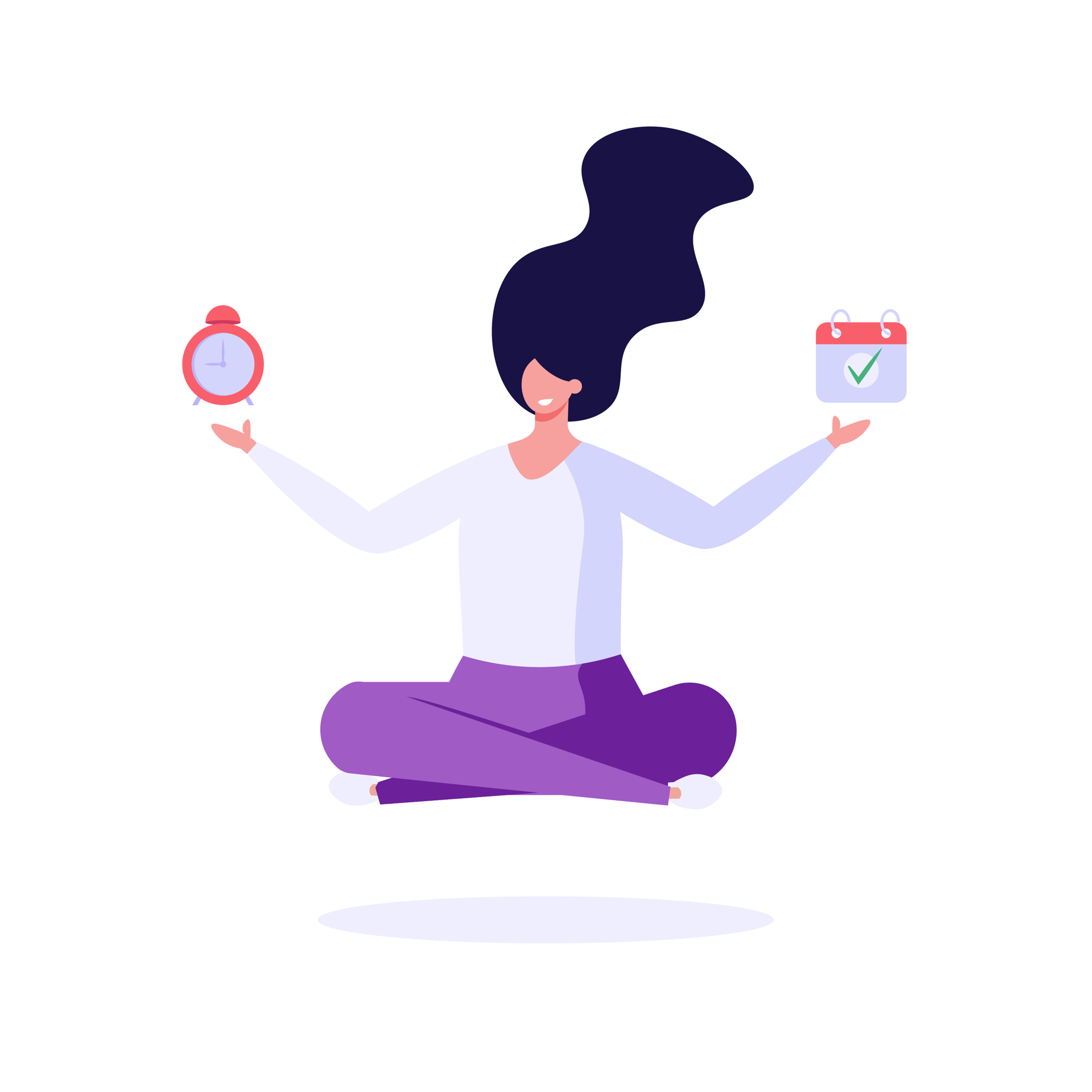 Register to join our talent pool
By signing up to our talent pool you'll work directly with our academies, which means better pay, transparency and freedom in how you work with us. And, best of all, our talent pool is free to use so you'll help our academies save money!
Simply register to create an account and gain access to our unique pool.
We look for talented individuals who share our vision for creating exceptional places of learning, and are committed to ensuring that every child in London has access to the best possible education.
We thought you might want to know....
What is a Talent Pool?
Our central talent pool is a network of teachers and support staff who work on a temporary basis within the Federation. Individuals registered in our pool receive work only from Harris academies, and are employed via a managed service provider. Working through a talent pool is much like working via an employment agency, except you'll be in contact with our academies directly rather than communicating via a third party. Individuals who register must be fully vetted in line with Keeling Children Safe in Education, but receiving assignment requests, and you'll still receive your pay on a weekly basis following a timesheet authorisation process.
How does the Talent Pool work?
Once registered and fully vetted, you'll be ready to start working with our academies. You'll receive job requests based on your preferences, experience, qualifications and location.
Why do we run a Talent Pool?
Our talent pool is a new, innovative approach to support our academies working with supply teachers and support staff on fixed term contract, casual or temporary employment basis. By creating a flexible "pool" of talent, we're helping our academies save money – using an employment agency can cost a lot of money!
By removing the need for a "middle man", we can create efficiencies which mean our academies save money, and we can offer better, fairer rates of pay.
Who should register for our Talent Pool?
We're interested to hear from experienced primary and secondary teachers, both qualified and unqualified. Whether you're familiar with working for a supply agency, or leaving a permanent post and looking for more work/life balance, registering for our pool could be a great way to consider opportunities within the Federation.
Why should you join our Talent Pool?
Why not? We created our talent pool to help our academies overcome the exhaustive financial costs associated with using an employment agency. By registering and accepting work via our talent pool, you'll help our academies save money, funds which can be spent on academy resources and the young people they educate.
Work released to our talent pool may not be advertised anywhere else and can only be released to those who have registered.
What type of work can I expect through the Talent Pool?
Our focus is to grow a pool of teachers and support staff looking for flexible temporary work, and who can work on either a full or part-time basis with our academies. The volume of assignments released to our talent pool will be for long term cover such as Maternity (MAT) Cover, or Fixed Term Contracts with a specific start and end date, and also for casual staff in seasonal work such as exam invigilation.
Long term assignments released to the talent pool may also lead to permanent employment within the Federation, however, for those seeking permanent opportunities, you can search our vacancies to apply for a position. All permanent posts within the Federation are advertised openly and fairly via our careers website.
Is it safe to work in our academies?
All Harris academies are following both government and industry guidance, and have completed the required Covid-19 risk assessments. Those accepting/working on assignments at our academies should be reassured that the necessary PPE, facilities and protocols are in place to ensure safe places of work.
Is there a cost to join our Talent Pool?
No! This is a free service to join. As a member of our talent pool, you'll work directly with our academies, which means better pay and freedom in how you work with us.
Who manages our Talent Pool?
As part of our pool, you'll be working directly with Harris academies, but to help with administrative tasks and payments we are using a managed service provider called Teacher Booker. By choosing to register, you'll be asked to complete your registration via the Teacher Booker website, and they may also contact you regarding the vetting process for pre employment checks.
Talent Pool Safeguarding Notice
The Harris Federation and all our academies are committed to ensuring the highest levels of safeguarding and promoting the welfare of children, and we expect all our casual workers in our talent pool to share in this commitment. As part of our registration process an Enhanced DBS check, references, and where applicable, a prohibition from teaching check must be completed before you can accept work through our talent pool.
Would you like to shape the future of one of our thriving academies as a Governor?
Outstanding local governance is vital to the success of Harris academies, with numerous Ofsted reports paying tribute to the role played by the governors of our academies. Harris Federation governing bodies carry much of the responsibility for setting the strategic direction of our academies and for monitoring all aspects of performance.
We were recognised as a 'top performer' in primary and secondary education in the Department for Education's first set of performance tables comparing academy trusts in England. Three consecutive research reports by the Sutton Trust, a social mobility think tank, have highlighted that the Harris Federation is among 'the best academy chains (for) having a transformational impact on pupils' life chances.' And data experts Watchsted rank us first out of 26 sponsors for improving Ofsted outcomes in schools.
Social mobility is the Holy Grail for the pupils we serve. The key to their futures is a high-quality education. Our governors shape and guide our schools and are vital to their success. Being a governor is a voluntary position and we are incredibly grateful to the highly skilled group of people who commit their time and expertise to our academies.
If you want to become a governor and if you share our aspirations for our children and teenagers, we would be delighted to hear from you.