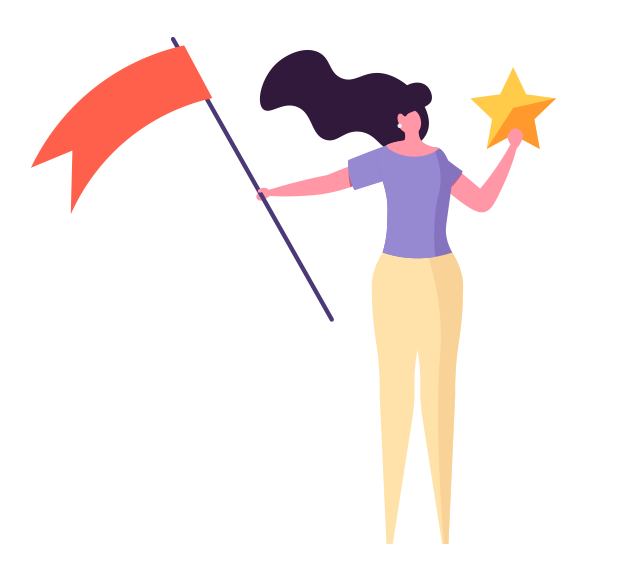 Our Vision and Values
Closing the gap between young people from disadvantaged backgrounds and their peers has always been a core mission of the Harris Federation
Our vision is of a world where every child, no matter what their background has the same access to education, the same opportunities for further education and the same potential to succeed.

Our exceptional teachers, support staff and leaders come from a wide range of backgrounds, but they all share a deeply held commitment to delivering an outstanding education and creating an inspiring and happy school environment for our students.

We're always on the lookout for inspirational teachers, leaders and team members who are committed to transforming lives and who share our belief that every child has the potential to do well.
Our Values
We believe in creating safe, inclusive and innovative places of work, within which practitioners can thrive, help change lives and impact the wider education system. To achieve this, we live by four core values. These are:
Excellence
This value is an inherent part of our vision to inspire young lives. We have cultivated a culture where everyone within the federation whether they are staff or student strives for excellence and to be the best they can.
Collaboration
As a Federation, Harris offers access to a unique network of academies and a community of over 5000 staff. This creates huge potential for collaboration and a thriving environment where colleagues from across the federation can work in partnership. This collaborative approach brings staff together on projects and initiatives spanning curriculum, pedagogy, teaching and learning, and ultimately in developing and sharing best practice.
Support
Every Harris academy is supported by our central team of highly experienced Directors, Executive Leadership teams and Consultants, as well as core services provided by specialist departments in the Federation central team. We invest in our people with mentoring and training to support and develop them during their time with Harris. We expect everyone across the federation to be supportive and understanding to help create a positive and fulfilling work environment.
Innovation
Harris is a progressive, highly innovative multi academy trust. We believe that continuously developing and challenging yourself produces new innovative approaches and ways of thinking. This helps keep us at the forefront of educational understanding and attainment and ensures we continue to provide the best possible education for our students.
A Message from our CEO
When any of us choose to become teachers I think we do so for three major reasons: we love our subject and want to inspire others to share this; we want to pass on our enthusiasm for learning to the next generation; and we believe that a good education is the greatest means of helping establish a fairer society where everyone has the opportunity to make the most of their lives.
When we created the Harris Federation we did so in order to improve the life chances of young people in and around London. Lord Harris, having grown up in Peckham and been forced by his family circumstances to leave school at 15, was clear that our focus must be on taking on the most challenging schools in London and turning them into exceptional places of learning where everyone – staff and students – thrives.
We believe that teachers need the freedom to teach brilliantly, the development and training to grow as learners themselves and the leadership and support that comes from an organisation that is solely focused on education and is run by people who have worked in schools and understand teaching and learning.
As we grow, we are delighted to welcome new and experienced teachers into the Federation each year, as well as the support staff that help our academies to thrive. We support our staff in their learning and our CPD is regularly described as 'outstanding'. All of us within the Harris Federation continue to grow our expertise and share it with each other.
Any prospective staff wishing to tour one of our academies are warmly welcome to do so. We look forward to meeting you.
Sir Daniel Moynihan Ed.D, M.A.B.Sc. (Econ)
Chief Executive